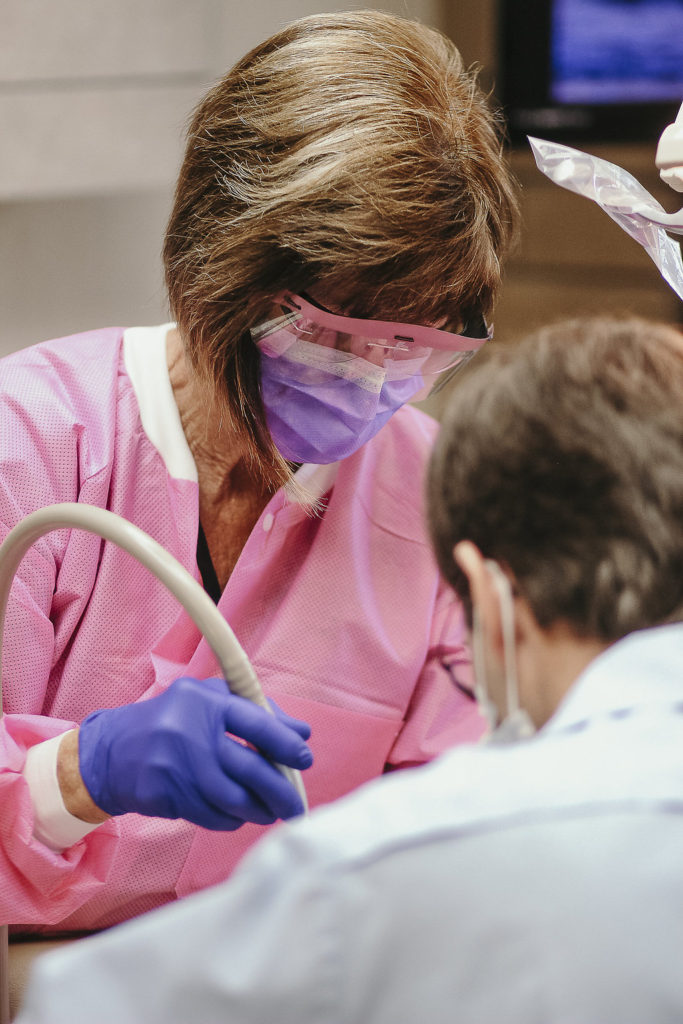 We strive to provide the highest quality of dental care for the whole family. We do our best to provide you with all your dental treatment options. Below is a listing of many of the services provided at our office.
Whether you are looking to establish care with a dentist to maintain a healthy smile, or are looking for a trusted professional who can treat an existing issue, Dr. Stewart and his team are here to help in any way they can.
Prosmiles Family Dentistry also works closely with other local specialists to make sure you get the comprehensive care you need to be confident in your dental health.
Please contact us if you have any questions!



Preventive and continuous care:
Digital dental x-rays
Dental hygiene cleaning
Treatment of gum disease
Preventive sealants
Topical fluoride treatment
Routine and comprehensive exams
Bite guards and mouthguards
Anti-snoring appliances
Restorative care:
Fillings
Composite bonding
Gold and porcelain crowns
Gold and porcelain bridges
Dental implants
Root canal treatment
Dental extractions
Partial dentures
Complete dentures
Cosmetic care:
Teeth whitening
All-porcelain crowns
Aesthetic bonding
Porcelain veneers


Request an Appointment
Fill our the form below and our staff will contact you shortly!